Product Detail :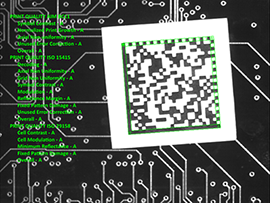 Function
Automatic detection of the code in the image
Decodes ECC200, ECC000, ECC050, ECC080, ECC100 and ECC140 codes
Computes quality indicators as per ANSI/AIM, ISO/IEC 15415, ISO/IEC TR 29158 and SEMI T10-0701 standards
Very fast operation
Impressive robustness to noise, blur and distortion
Support of GS1 Data Matrix codes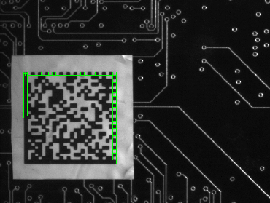 EasyMatrixCode Description
Data Matrix codes are widely used for parcel tracking and part identification in the semiconductor, pharmaceutical and mechanical industries. EasyMatrixCode is a fully automatic reader of 2D Data Matrix codes. It recognizes symbols of any size, contrast, location and orientation in a single operation. Error detection and correction algorithms are used to provide a reliable reading. EasyMatrixCode is fully compatible with the ANSI/AIM BC11-1997 standard.
Related Product :
eVision/Open eVision USB Dongle
Other Product In Group
"Software Euresys (11)"