Product Detail :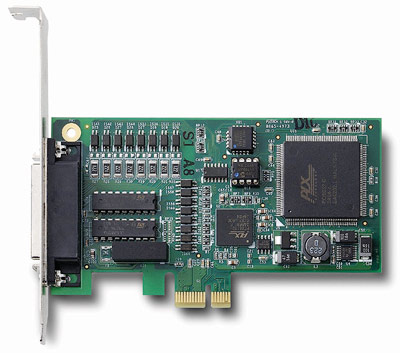 Key Features
● 2500 Vrms optical isolation
● Sink current up to 500 mA on each isolated output
● Two external interrupt sources
● Compact, low-profile PCI size
● 16-CH isolated digital input and 16 isolated digital output
● x1 lane PCI Express Interface
ADLINK LPCIe-7230 is 32-CH isolated input and/or card. It provides a 2,500 C optical isolation protection. Two wide input range of the LPCIe-7230 makes it easy to sense the status of external devices. The non-polarity characteristic is suitable for a wide variety of industry applications. The LPCIe-7230 devices also feature a wide output range from 5 to 35 V, which is suitable for relay driving and industrial automations applications. The LPCIe-7230 also provides two interrupt sources on digital input channels, which are easily user configurable.
Other Product In Group
"I/O Cards (14)"