Product Detail :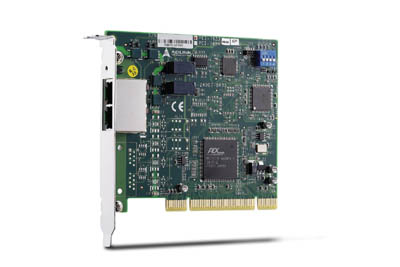 Key Features
● Single independent network operation
● Programmable timer interrupt
● RJ-45 phone jack for easy installation
● Software selectable transmission speed and mode
● Supports HSL-HUB3 and HSL-Repeater
● DI data transmission interrupt
● Any channel of every ID can be set interrupt
Introduction
PCI-7853 provides a Single independent HSL network and one Network port with 2 separate connectors. For more application, the Max. HSL system connecting distance using PCI-7853 can be 2400 m at the speed of 3 Mbps with HSL repeater module.
Other Product In Group
"I/O Cards (14)"