Product Detail :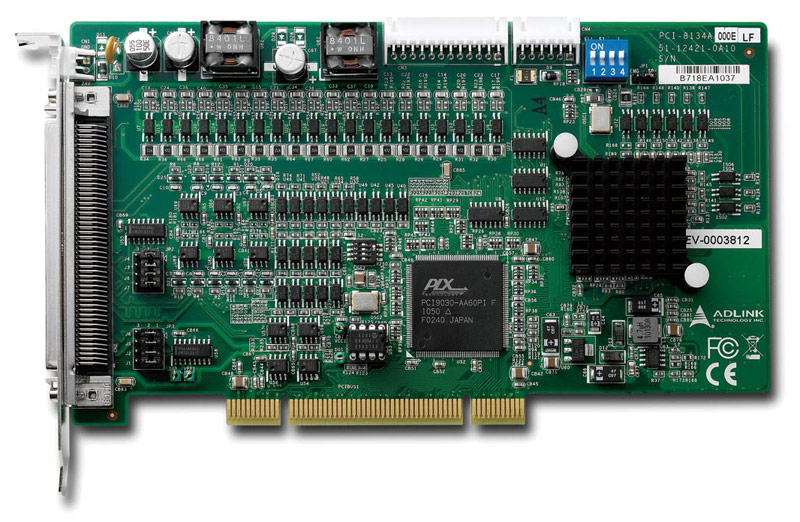 Pulse output rates up to 2.4 MHz

Pulse output options: OUT/DIR, CW/CCW

2 axes linear interpolation

Programmable acceleration and deceleration time

Easy interface to any stepping motors, AC or DC servo, linear or rotary motors

28-bit up/down counter for incremental encoder

Dedicated I/O interface for PEL, MEL, ORG, EZ, INP, ERC, ALM

Manual pulser input interface
The PCI-8134A is a 4-axis entry-level motion controller. A PCI interface provides plug-and-play capability for easy maintenance, and supports up to 12 cards in one system, to control 48 motors. The PCI-8134A provides pulse train command output up to 2.4MHz and encoder input up to 2.4MHz in 4xAB phase mode. Programmable acceleration and deceleration allows flexible programming of in-house applications, and dedicated motion I/Os shorten system installation. The PCI-8134A also supports 2~4 axis linear interpolation for simplified synchronous motion. The PCI-8134A is a cost-effective motion controller enabling implementation and control of most of point-to-point, conveyer, and load-and-unloader applications.
Software Support
Windows 7/Vista (32-bit)/XP/2000