PAGE VIEW : 675
Product Information :
Name :
GOT3157W-881-PCT-NP
Category :
คอมพิวเตอร์และอุปกรณ์ ซอฟแวร์ ฮาร์ดแวร์
Sub - Category :
Panel PCs
Product Type :
สินค้า, ผลิตภัณฑ์
Short Description :
15.6" WXGA TFT Fanless Multi-Touch Panel Computer with LGA1150 Socket 4th Generation Intel® Core™ i7/i5/i3, Pentium® & Celeron® Processors (0°C to +40°C)
Product Detail :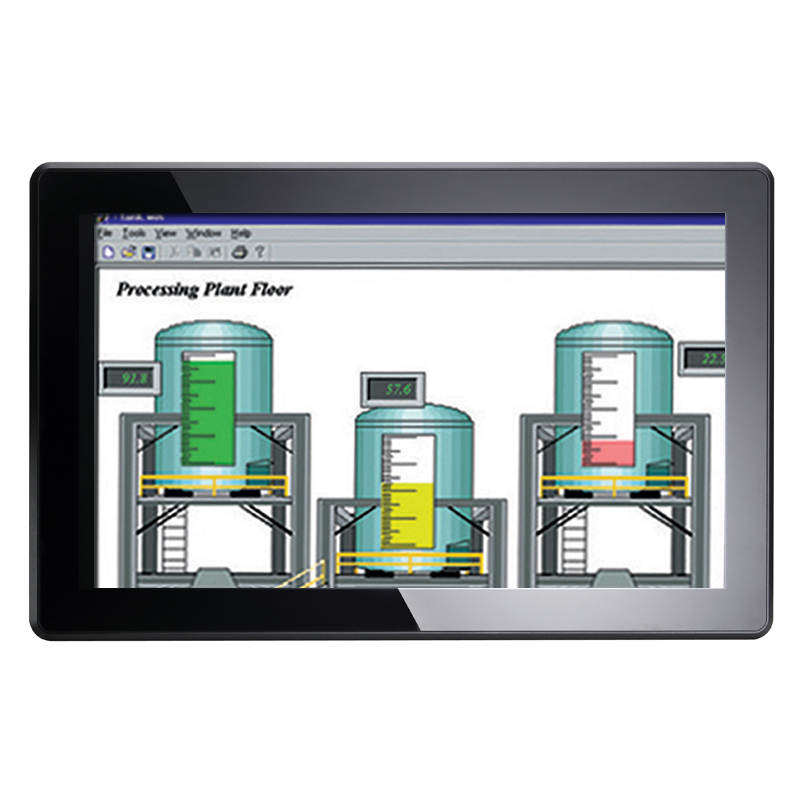 Key Features
● 15.6-inch WXGA projected capacitive multi-touch screen
● Fanless design with LGA1150 socket 4th generation Intel® Core™ i7/i5/i3, Pentium® & Celeron® processors (Haswell)
● 2.5" 7/9.5 mm SATA HDD, CFast™ and mSATA
● Supports WLAN module and antenna (optional)
● Supports 2 Gigabit LANs, 2 USB 3.0, 2 USB 2.0 & 2 COM ports
● IP65 front bezel and rugged design
● Supports panel mount and optional VESA arm/desktop stand/ wall mount
● Supports dual PCI Express Mini Card slots
Introduction
The GOT3157W-881-PCT is a 15.6-inch WXGA fanless multi-touch panel computer featuring 4th generation Intel® Core™, Pentium® or Celeron® processor. The wide-screen industrial panel PC is equipped with a projected capacitive touchscreen with a brightness of 400 nits and can display contents in HD resolution. The fanless design and waterproof IP65-rated front panel make it highly reliable and resistant to damage from water spillage and dust ingress. The powerful 15.6" Intel® Haswell-based GOT3157W-881-PCT is a robust and reliable control solution for machine control, smart factory automation, motion control, automated optical inspection, digital signage, retail, and remote control in plant site.
Other Product In Group
"Panel PCs (12)"